For those that have an adventurous soul, you have to think outside the box when it comes to gift buying. Check out these unique finds to gift to your loved ones that live to explore the world.
Grand Trunk Hooded Travel Pillow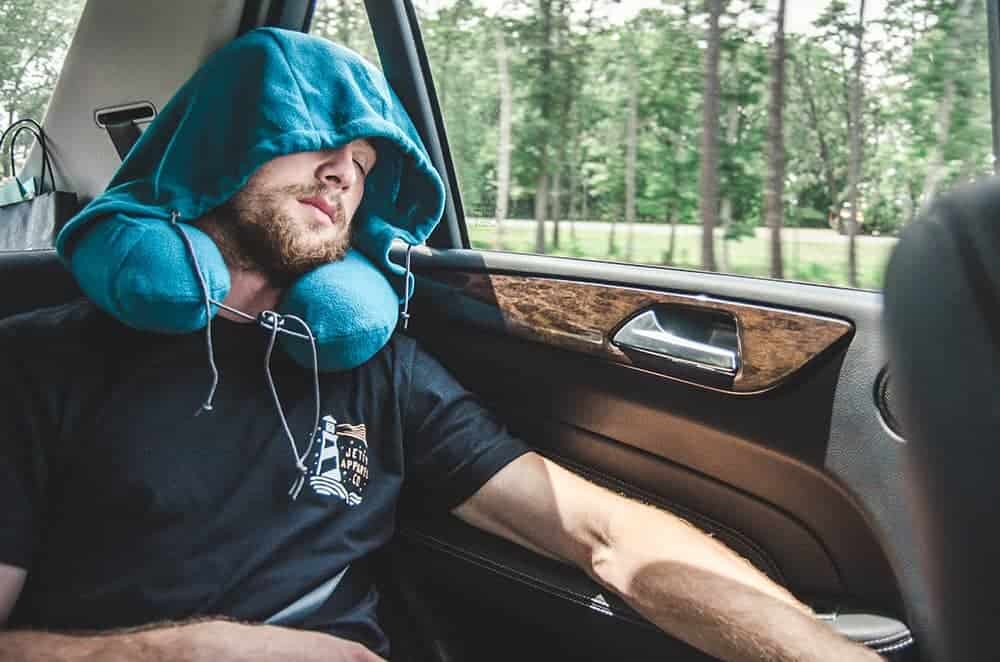 I don't know about you, but when I travel, I like a sense of privacy when I fall asleep on a plane or in a car. This hooded neck pillow is perfect to support the head and provide some privacy.
Thermacell Patio Shield Mosquito Repeller
Odor-free and void of any DEET, this portable mosquito repellent is perfect for outdoor fun. It keeps pesky mosquitoes out of a 15 by 15 foot zone It is cordless, lightweight and comes in multiple colors. Made with 100% parachute nylon, it is water and sand proof.
Grand Trunk Parasheet Beach Blanket
This blanket is made for the outdoors. It folds up easily for travel and has a lightweight design. Made from 100% parachute nylon, it is water and sand proof. Adventure lovers can take it anywhere they may roam.
Personalized World Timer Paperweight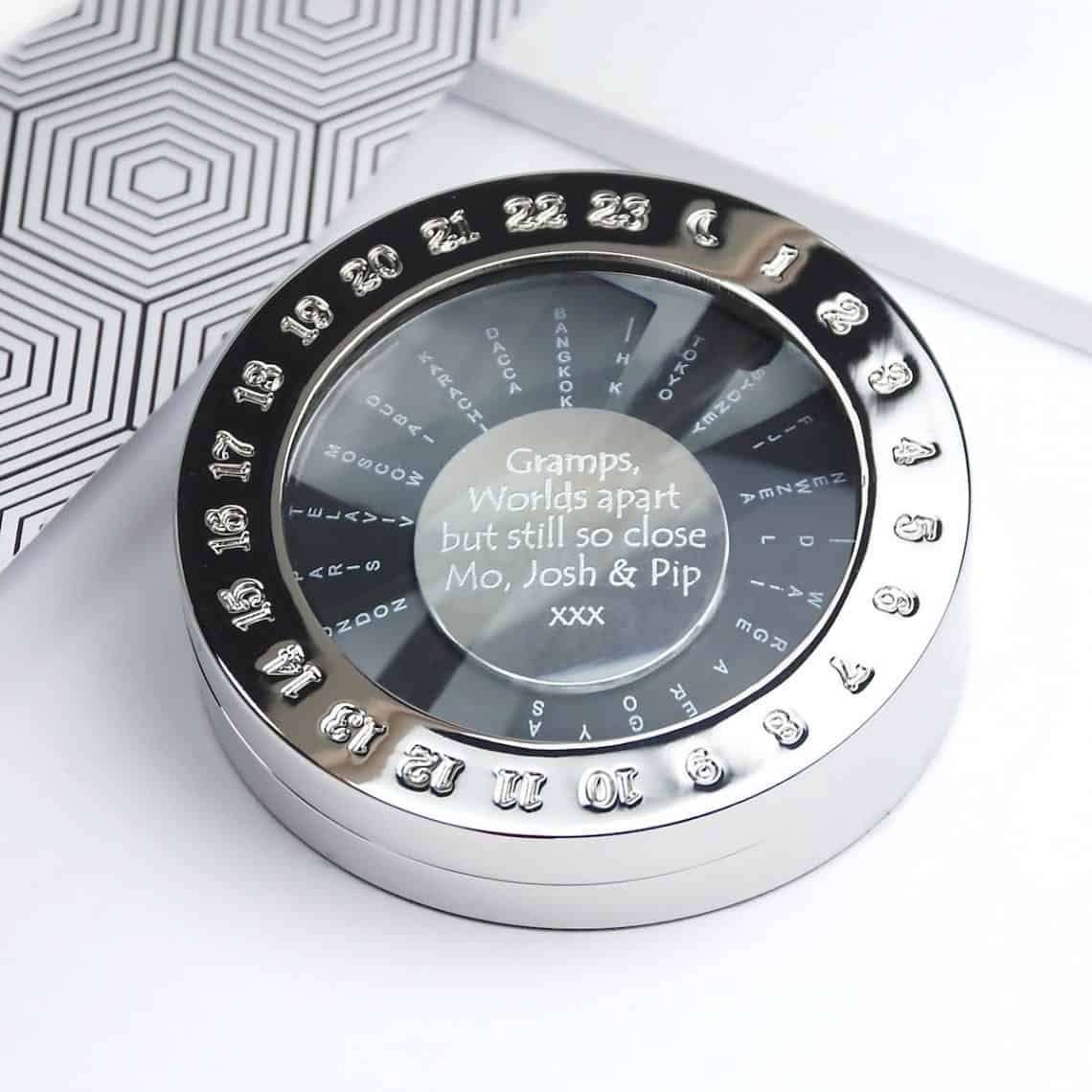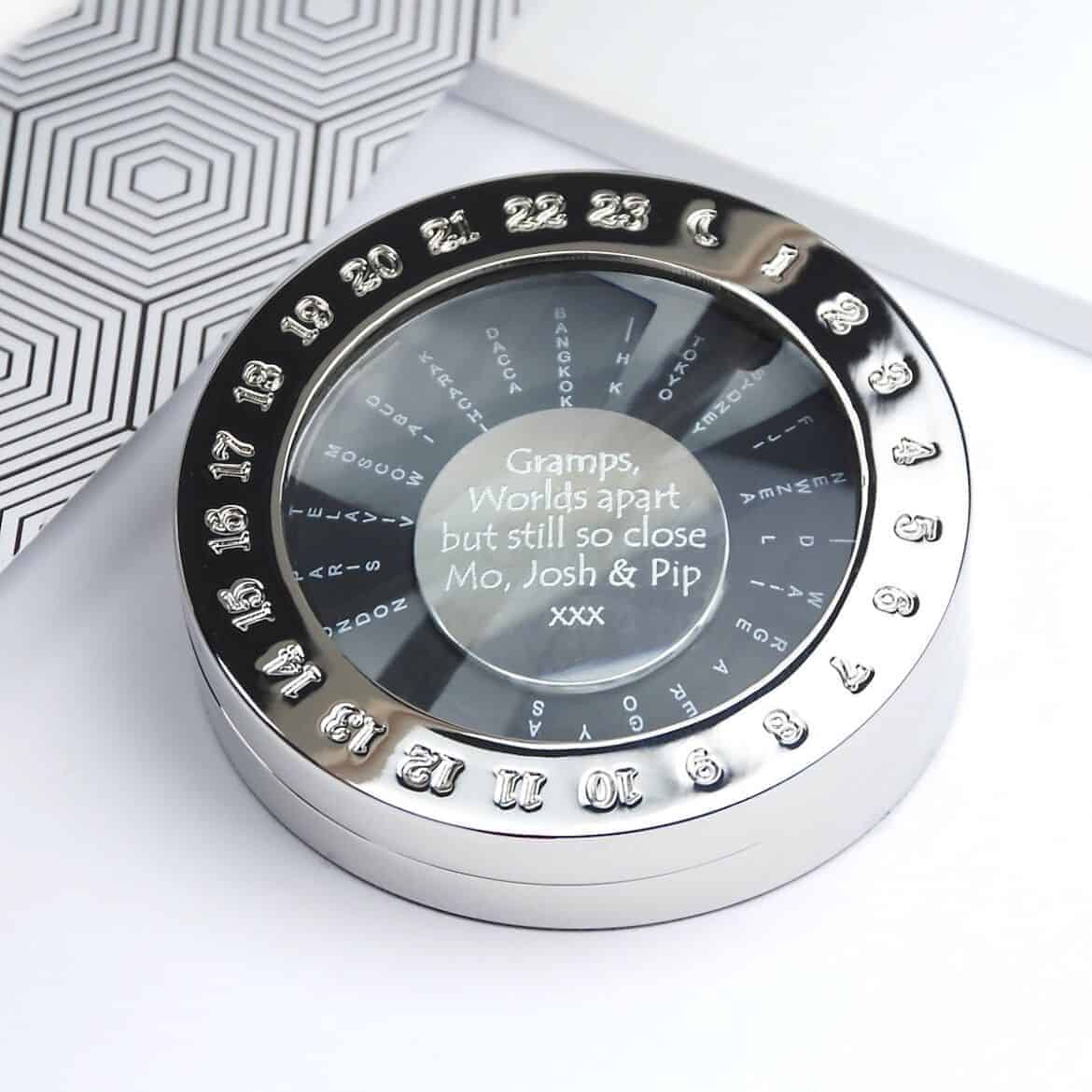 This artfully crafted paperweight from Penelope Tom can be engraved with a personal message. It is a touchingly unique gift for travel lovers.
Vtin Portable Speaker
This water resistant speaker can be take just about anywhere. From hiking and biking to in the shower, this speaker is 8W, and can play about 160 songs when fully charged.
World Map Shoes
These handmade shoes from Bella Lace Boutique are a statement maker for the world traveler.
BevLedge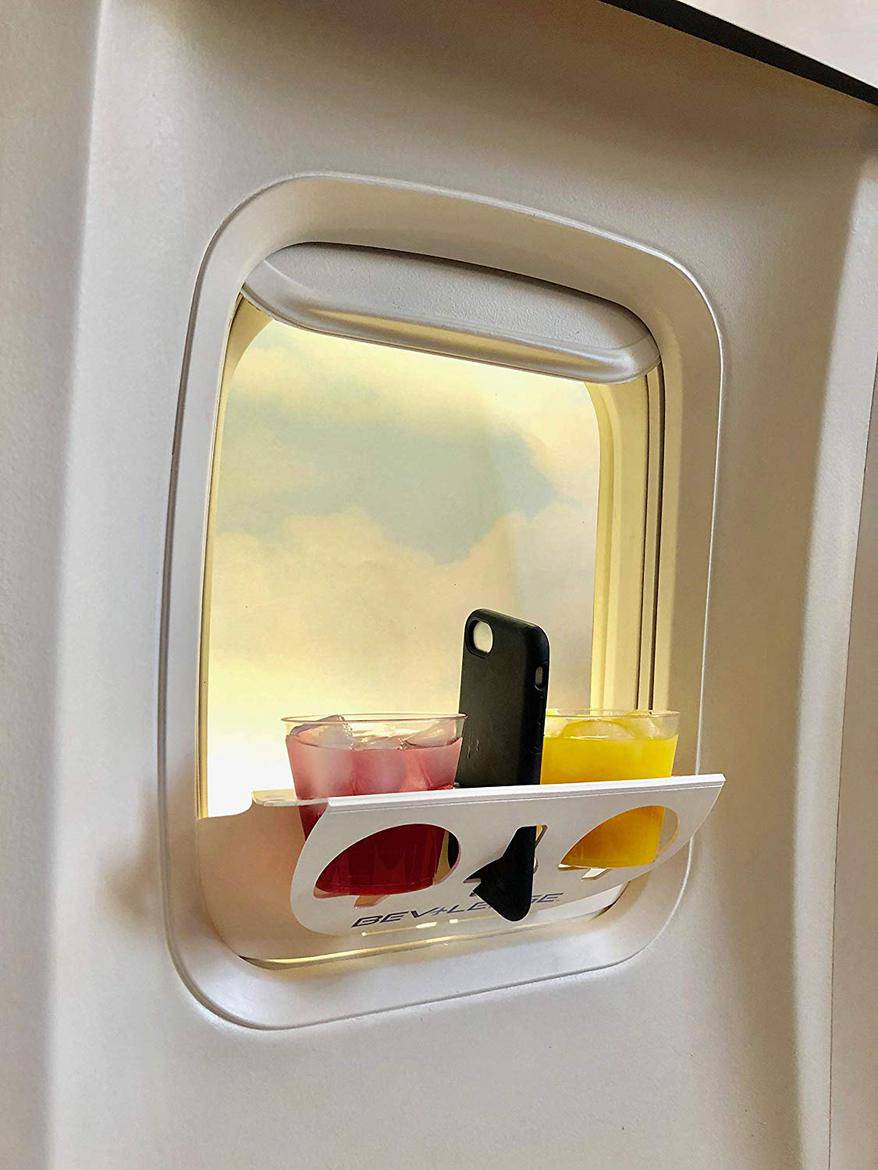 Any frequent traveler needs this BevLedge organizer. It hold drinks, cell phones, writing utensils and more to give people much more when they fly. It also folds up to conveniently fit in a carry on or laptop case. It fits in the window shade slots of most major commercial aircrafts.
Family Passport Holder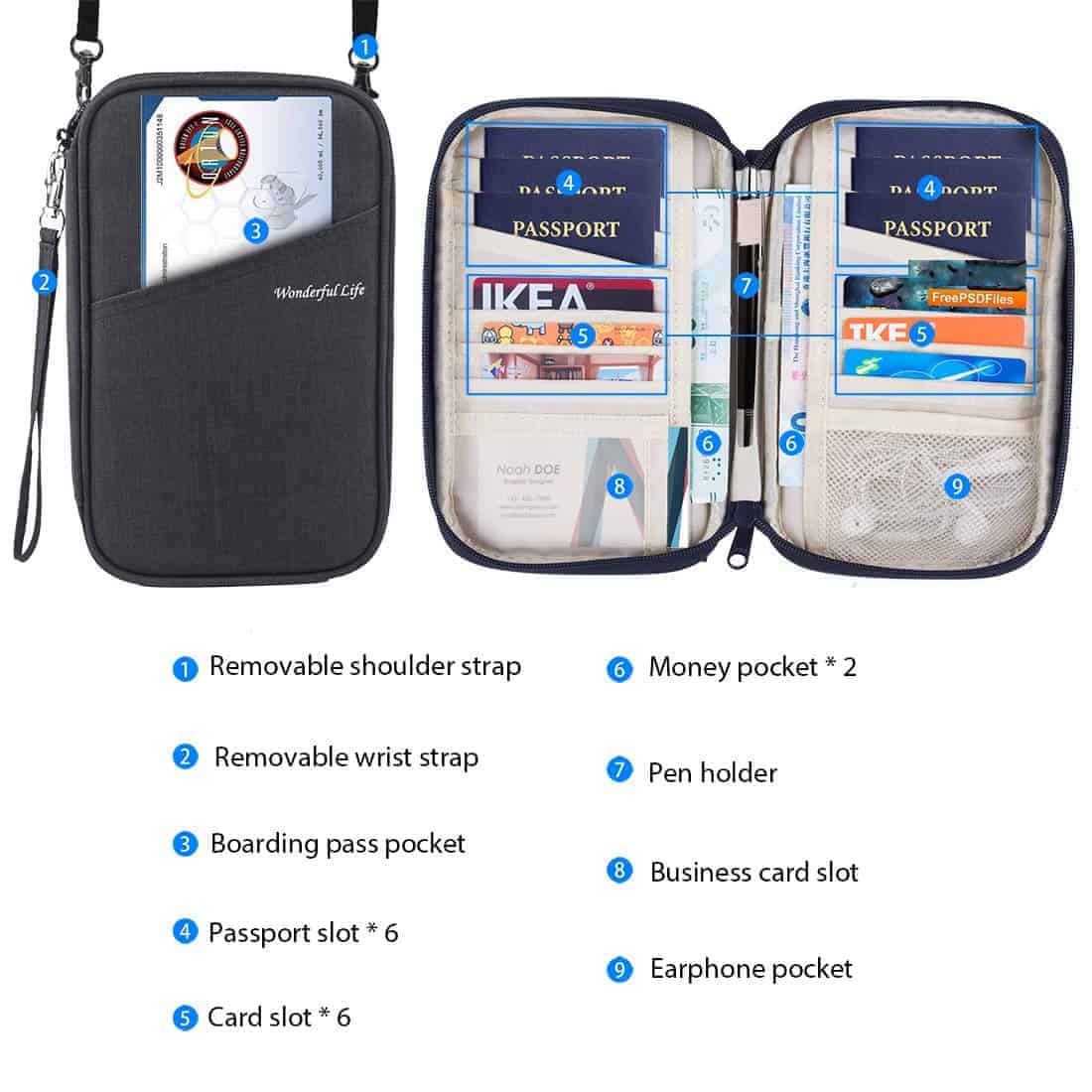 Any mom knows that you basically hold everyone together. This means you hold everything, for everyone. Traveling moms need this awesome wallet that can hold up to six passports and all the other travel documents and wallet essentials.
Portable Hammock
The Portable Nylon Hammock comes in a handful of colors and two sizes. It has a wide area with 550lb capacity allowing two people to fit comfortably in the smaller size and 3 in the larger size. With its easy set up, the hammock is ready to hang once it is pulled out of its convenient fold up pack (which is small enough to fit in my medium-sized purse).
Photo Travel Log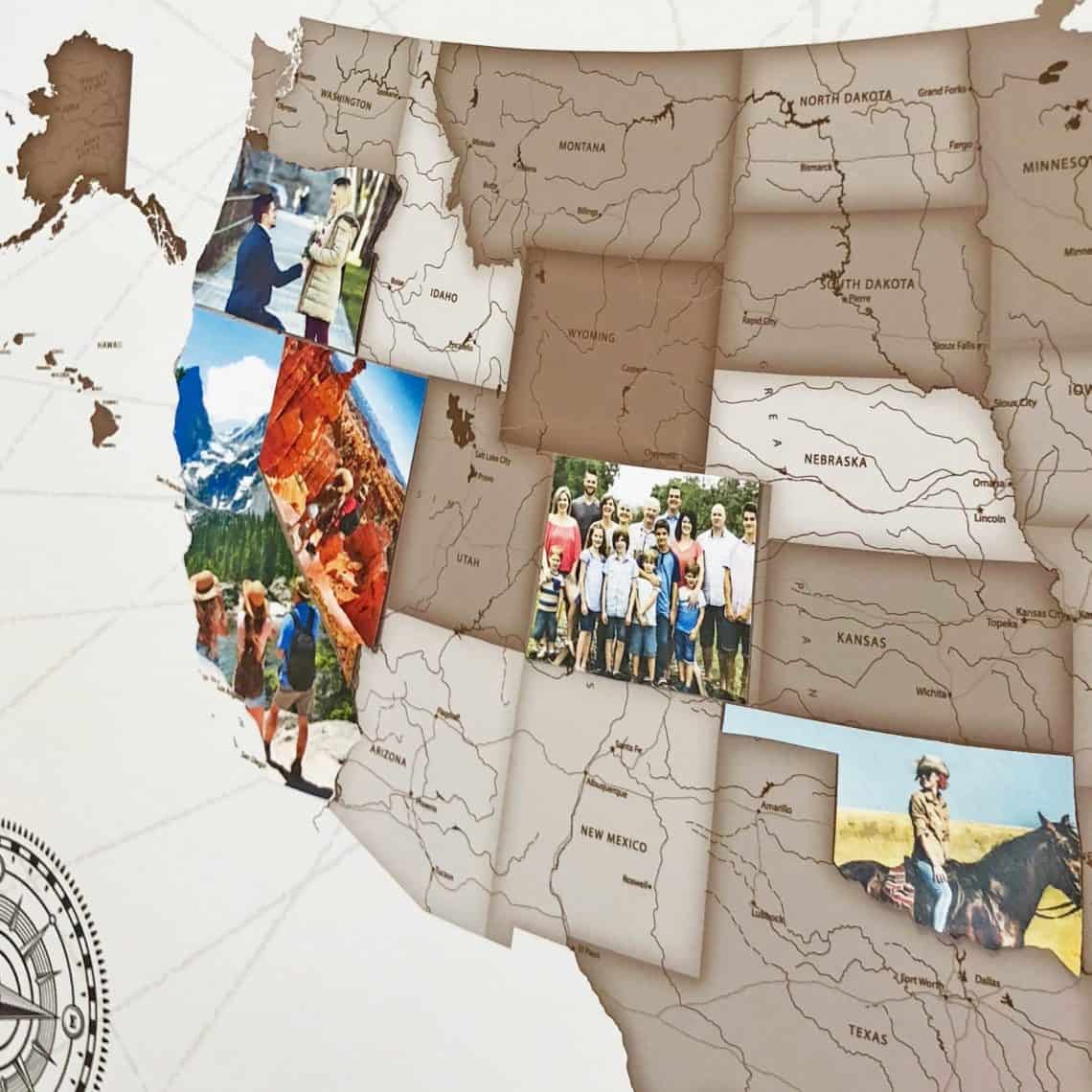 Give this photo travel log from Paper Ramma as a personalized gift to anyone that wants to capture their travels across the country.
AAA Premium Traveler Road Kit
Great for anyone that spends a lot of time on the road or a new driver, this kit from AAA has 64 pieces to help travelers safe on the road.
Engraved Compass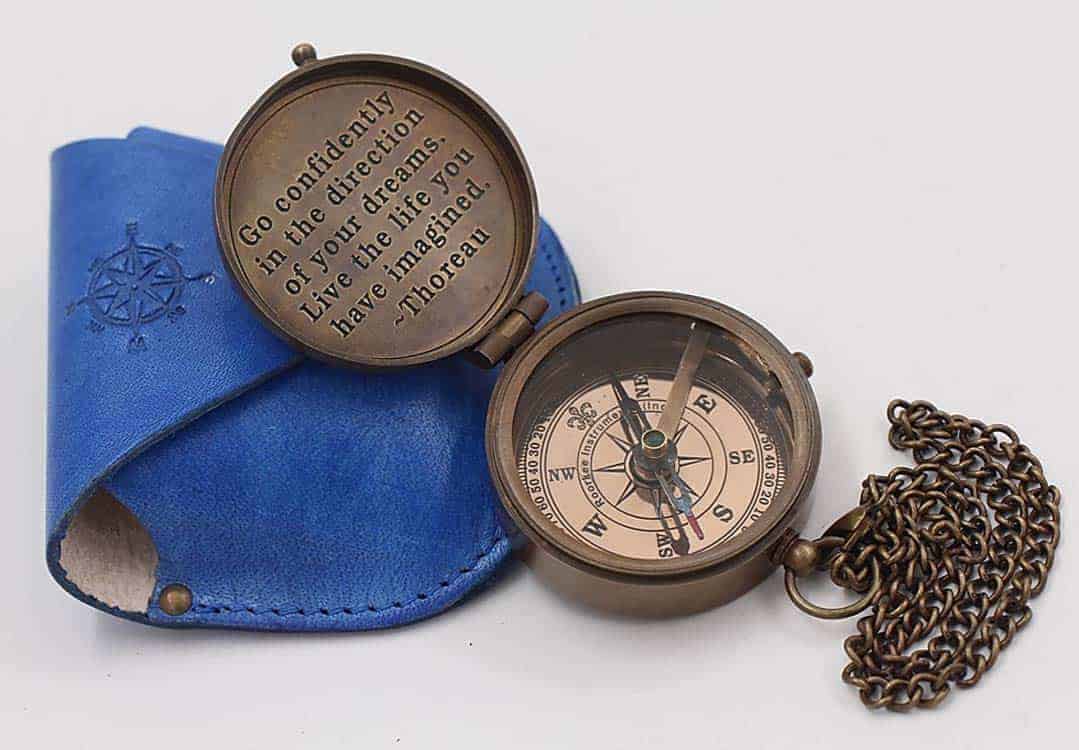 This engraved compass is made from high quality brass and fits easily into a palm so it can be consulted along any path. It is a meaningful gift for any adventurer.
LifeStraw Products
Originally developed and used in a strictly humanitarian capacity, the company now offers a large variety of products that filter water and make it safe to drink – each fit for a purpose. From the original, compact LifeStraw (perfect for camping and outdoor adventures), to the newest personal use LifeStraw Flex (it's a squeeze bottle!), to the kid-friendly LifeStraw Play – there is a filter for everyone.
Personally, I never travel without my LifeStraw Go. It's a BPA free flip top sports bottle with a two stage integrated filter straw and convenient carabiner. I've refilled it in questionable streams, in the airplane lavatory, from a hose in rural Mexico and countless other sources I would never consider drinking directly from.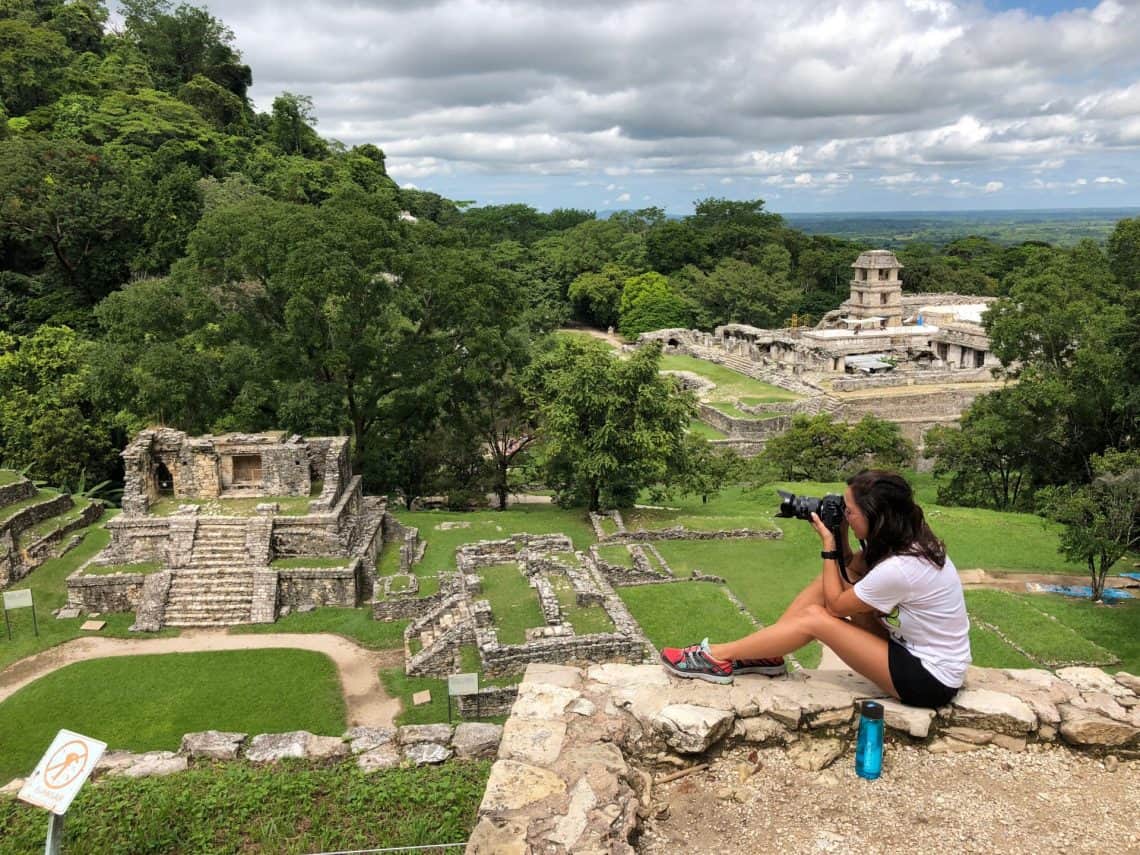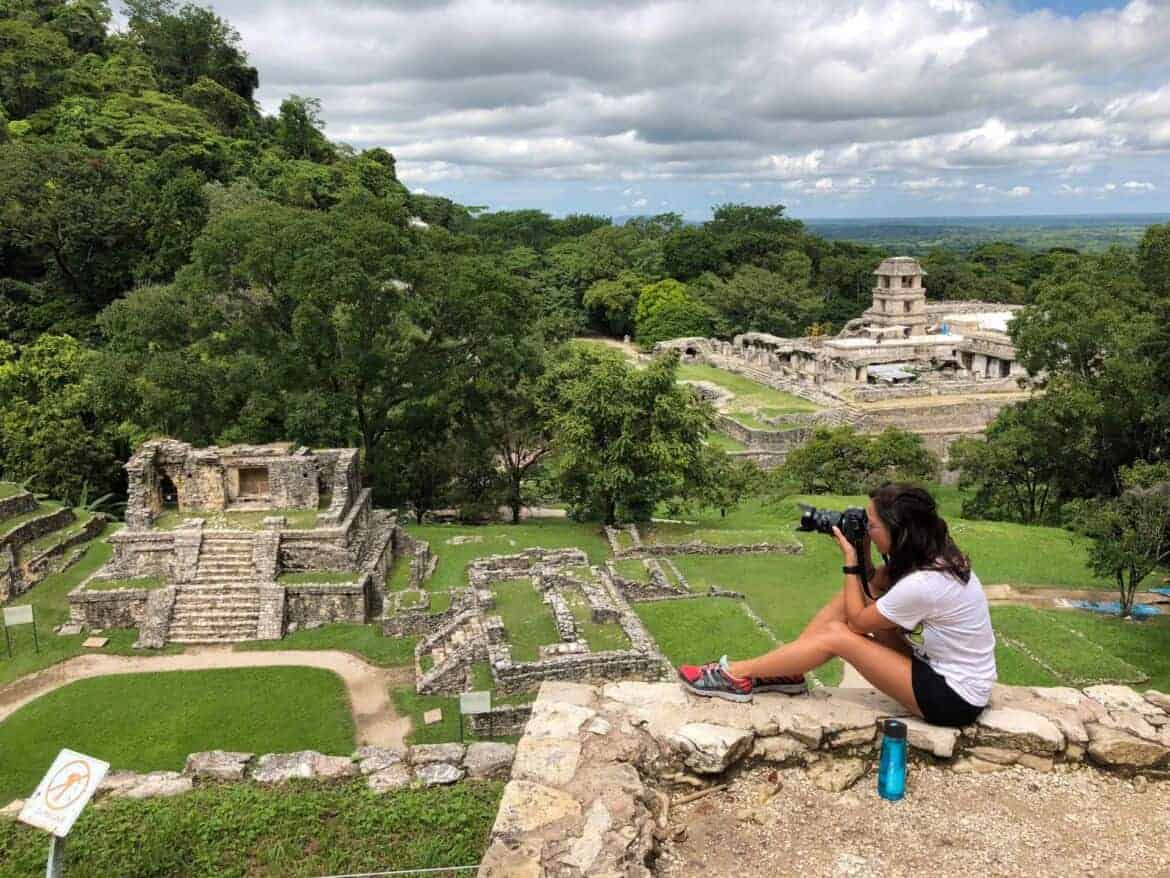 Aside from being an indispensable travel, outdoors and camping accessory, the best part is that for every LifeStraw product sold, a child in need receives safe water for an entire school year. LifeStraw even takes it a step further with a five year commitment after installation to ensure the LifeStraw product is being used properly and in good working order.
For the holiday season, LifeStraw is doubling it's efforts and providing TWO children with safe water for a year when you make a purchase directly on the LifeStraw website!
Innostage Wicker Picnic Basket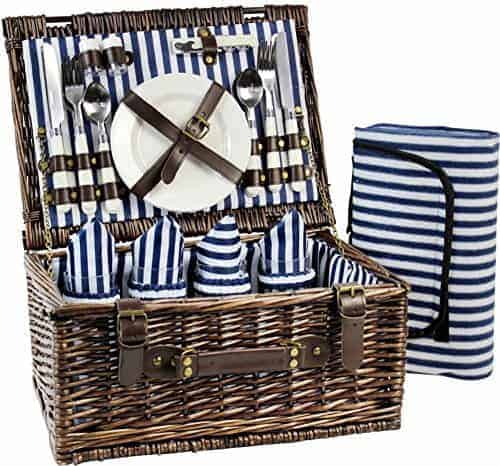 With everything needed to serve four people on a picnic, this basket is an adorable gift idea for anyone that enjoys spending time outdoors.
Grand Trunk Tech Throw Travel Blanket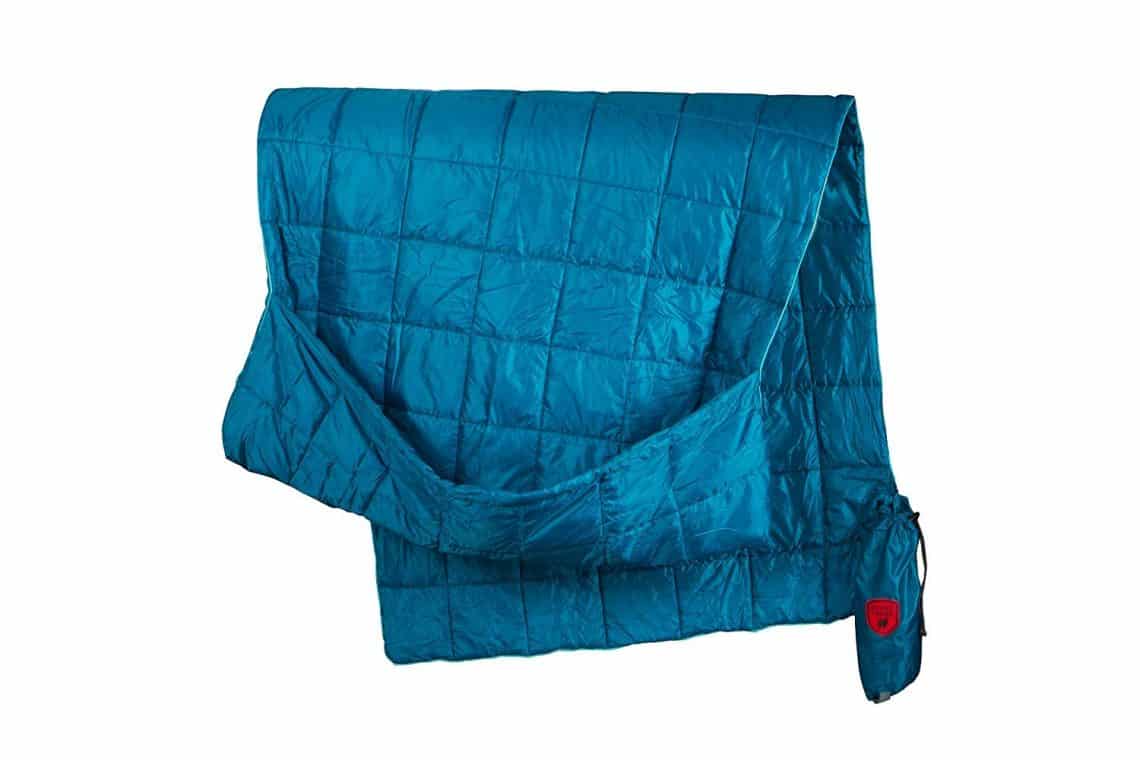 This warm cozy blanket is lightweight and durable. It even has a foot pocket to keep your toes warm! No more chilly plane rides or cold toes in the backseat.
How to Shit Around the World by Dr. Jane Wilson-Howarth
A world traveler needs this frank, and very helpful guide to keep them healthy on their greatest adventures.
Carry-On Cocktail Kits
This set of cocktail kits is flight friendly and has the approval of the TSA. If you know a traveler that gets a little nervous about flying or just a traveler that enjoys a cocktail, they need these in their carry on. There is enough in each kit to make two cocktails.
Jewelry Travel Case
Taking jewelry when traveling can be a pain. It gets tangled or worse yet – lost. This Lily and Drew jewelry travel storage keeps items safe and secure during travel.
Our Adventure Scrapbook
Get this scrapbook for the couple that loves to travel together. It comes with 40 pages to fill, postcards to send along the way and photo corner stickers.
Travel Fund Bank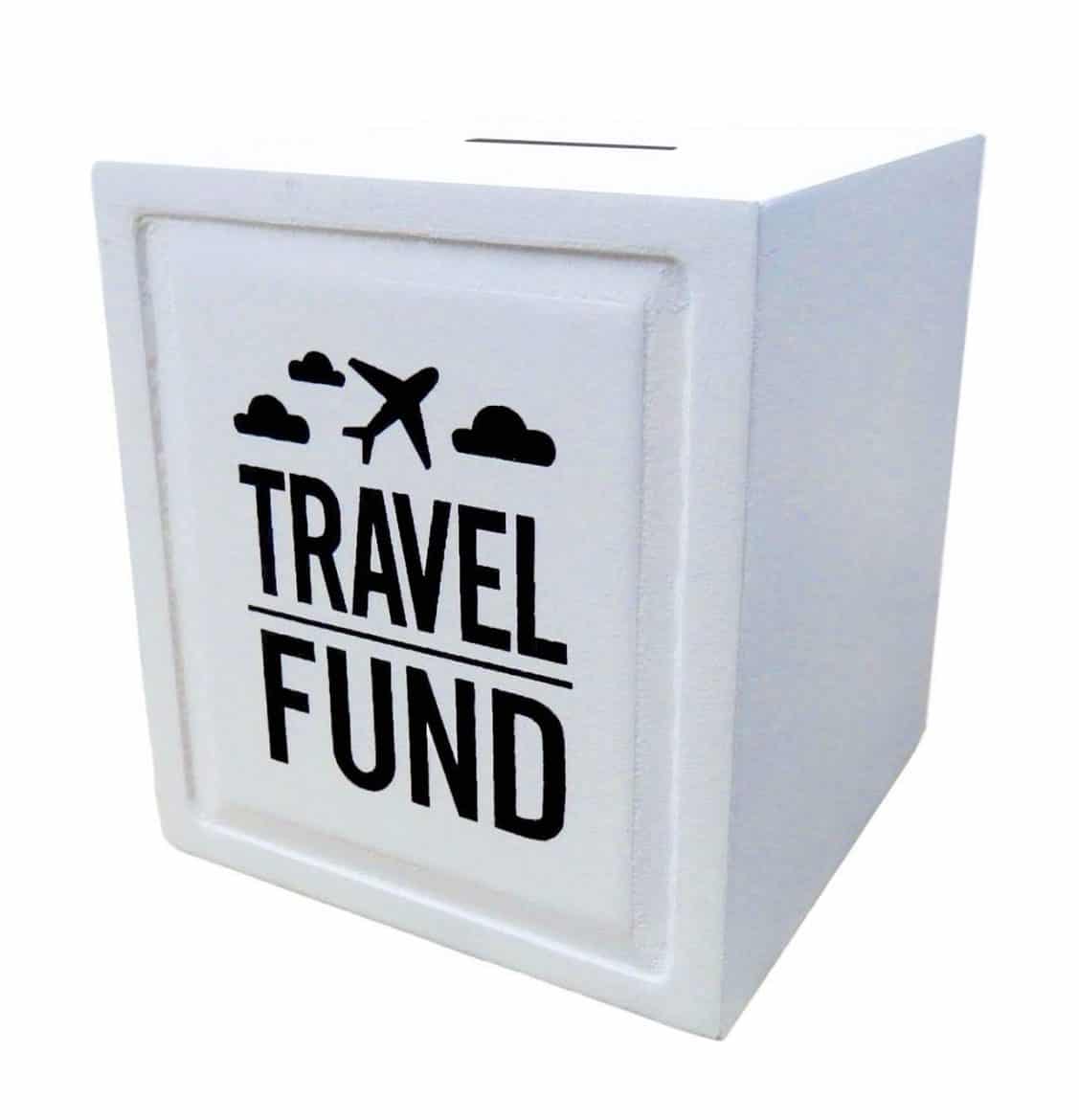 For the beginner traveler, give them a piggy bank to start saving their way to adventure.
This post contains affiliate links. When you click on a link and make a purchase, I receive a small commission for the sale. Thank you for letting me share some of my favorite products and finds with you – I appreciate your support by shopping through these links!