It's September and already the smell of pumpkin spice is everywhere. Spooky costumes are popping up in stores and those gigantic bags of candy line the shelves. But Halloween doesn't mean only the kiddos get goodies, does it?
Your pets want to celebrate Halloween too, so try out some of these awesome Halloween dog treats you can make for your fur baby and their friends.
Try these gluten free Pumpkin Spice Dog Treats from Vintage Kitty.
Your doggy will gobble up these Candy Corn Dog Treats from 12 Tomatoes.
Dip some dog biscuits in melted carob ships and decorate them for Halloween with this recipe from Aimee Broussard.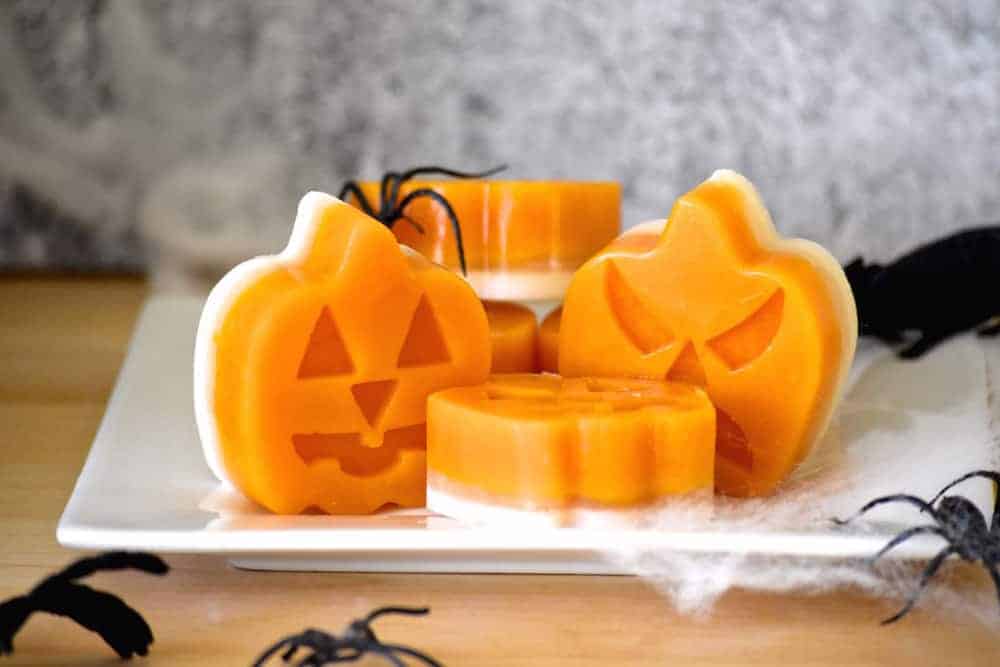 Your dog will love these Halloween Frozen Pumpkin Dog Treats from Barking Botanicals.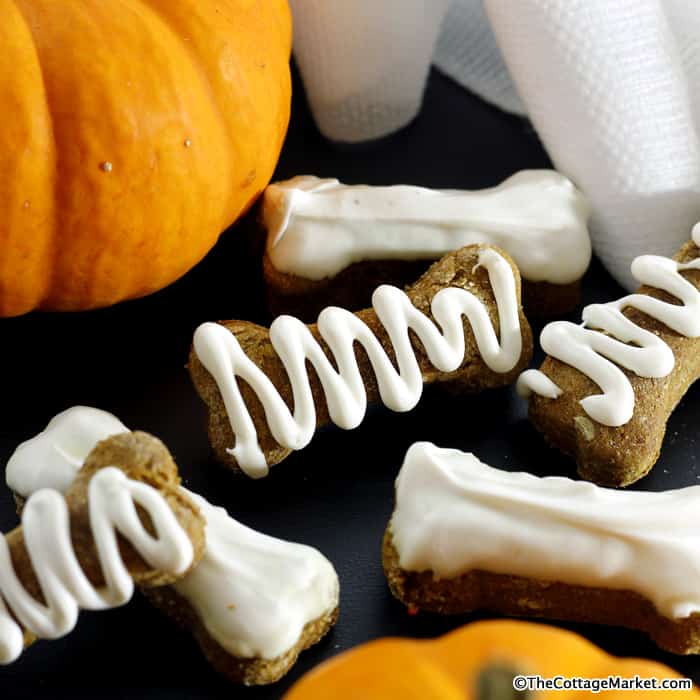 Dogs LOVE Pumpkin and when you add peanut butter and then a ice it with yogurt swirls, The Cottage Market promises that her homemade Mummy Bones is a treat they will flip for!
These Bone Yard Pumpkin Dog Treats from Today's Creative Life are an easy homemade dog biscuit recipe your dog will love!
These fun homemade Halloween dog treats from Dogvills are shaped and decorated to look like vibrant spiders! They're so much fun to make! They do have sugar in the icing, so you don't want to go crazy with giving them out.
These Skull and Crossbones Halloween Frozen Dog Treats from Beagles and Bargains are made with blueberries (known to aid in cardiovascular health, lower cholesterol and sugar levels, and may even have anti-cancer properties in dogs) and kale (which is a great low calorie dog friendly veggie option that is high in beta carotene, vitamin K, and vitamin C).
These easy to make Pumpkin Halloween Dog Treats from Dalmatian DIY have only four ingredients.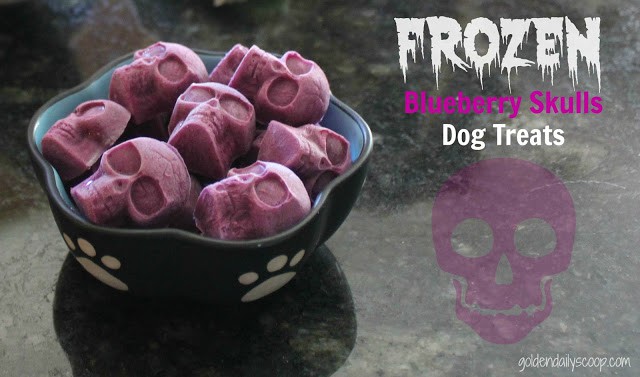 Golden Daily Scoop created these cool Frozen Blueberry Skull Dog Treats you whip up in a blender and freeze for about 30 mins.

Pin this post for later!
Don't forget to check out our list of hilarious Halloween costumes for pets too!